Actualités
A travers cette page nous allons vous faire découvrir nos partenaires et notre environnement professionnel.
Toutes les actualités
Lyon-Bron to meet American standard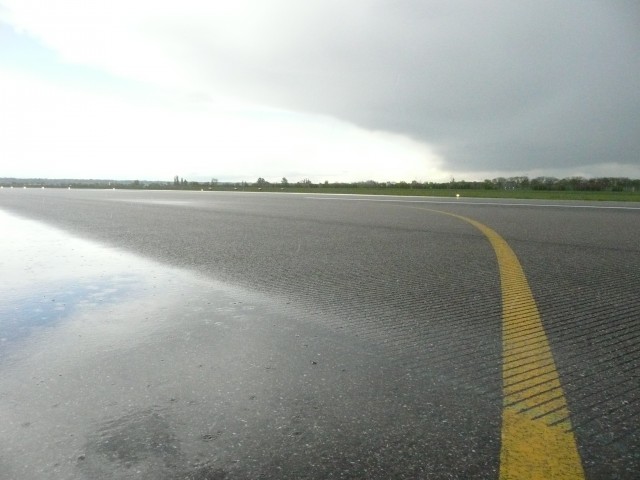 Lyon-Bron airport kicked off grooving work on its runway, Tuesday March 13th, in compliance with Federal Aviation Administration (FAA) standards. It is the first French business airport to adhere to the standard. This improvement work means that the runway will be closed at night from Monday to Saturday for six weeks. Grooving the runway at Lyon-Bron is a first for France's business aviation airports since French Civil Aviation standards do not include grooving. It is therefore not mandatory. Having just joined the National Business Aviation Association (NBAA) and in an effort to break into the UK and US markets, Lyon-Bron is adapting and improving its offer for international operators. The FAA standard is an American Civil Aviation regulation applied by many countries, notably Canada and the United Kingdom. Grooving consists of creating transverse grooves approximately 38mm (approx. 1.5") apart, 6mm (approx. 0.24") in width and depth, over the entire length of the runway. It aims to prevent water from stagnating on the runway surface. Water drains away in the grooves, thereby preventing puddles from forming. This technique prevents the risk of aquaplaning. The JAR OPS rules ( ) specify that aircraft must come to a stop within 60% of the available runway length and in wet weather, the distance required for aircraft to land and brake is increased by 15%. These two rules are highly restrictive for airlines when it comes to choosing their airports. The FAA grooving standard allows these airlines to disregard the 15% increase for landing on wet runways. This will mean that a wider range of aircraft will be able to land at Lyon-Bron airport, whatever the weather. The implementation of this standard is part of Lyon-Bron's ambition and strategy to become an obvious choice as the gateway to Europe for North American airlines. This comes shortly after the airport has joined the NBAA, the American business aviation association, making Lyon-Bron the first French airport to adopt this measure.